Negligence
The construction litigators at Mark Anchor Albert and Associates have successfully handled massive liability claims alleging negligence in a variety of commercial, industrial, and residential property disputes.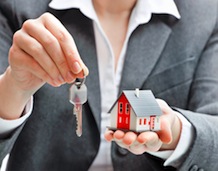 Negligence is defined generally as "the failure to use such care as a reasonably prudent and careful person would use under similar circumstances." See Black's Law Dictionary (5th ed.) at p. 930. All the participants in a residential, commercial, or industrial construction or redevelopment project have a duty to use reasonable care in providing goods and services in connection with the project, including without limitation owners, prime contractors, subcontractors, suppliers, architects, and engineers. California Civil Code section 1714(a) provides in part: "Everyone is responsible, not only for the result of his or her willful acts, but also for an injury occasioned to another by his or her want of ordinary care or skill in the management of his or her property or person, except so far as the latter has, willfully or by want of ordinary care, brought the injury upon himself or herself."
Proof of negligence in the construction defect context requires that plaintiff demonstrate that the defendant fell below established professional standards or failed to meet building code requirements. The standard of care required in the construction context typically must be established by expert testimony. Miller v. Los Angeles County Flood Control Dist. (1973) 8 Cal.3d 689, 703. Although the California Supreme Court held in 2000 that there could be no cause of action for negligence against a contractor, subcontractor or developer without proof of consequential damage (Aas v. Superior Court (2000) 24 Cal.4th 627), the Right to Repair Act (California Civil Code § 896 et seq.) has superseded Aas in new residential home construction defect cases by allowing claims where there is no resultant or consequential damage other than the defect itself, because statutory strict liability may apply in such cases.
The elements of a cause of action for negligence are well established. They are (a) a legal duty to use due care; (b) a breach of such legal duty; (c) proximate or legal causation; and (d) resulting damages. Ladd v. County of San Mateo (1996) 12 Cal.4th 913, 917. The Restatement Second of Torts, section 282, defines negligence as "conduct which falls below the standard established by law for the protection of others against unreasonable risk of harm."
While contractors and subcontractors are typically not held to professional standards of care, they are subject to contractual warranties or guaranties of performance covering the quality of their work, and can be deemed liable for ordinary negligence. This duty falls under the "implied duty of workmanship" that imposes on contractors and subcontractors a duty to make sure their work is done in a good and workmanlike manner sufficiently free from defects and that it meets the requirements of the Contract documents. A general contractor also may be liable for damages caused by the negligence of his subcontractors even though the general contractor himself was not negligent. See Miller & Starr, Cal. Real Estate 2d at § 25.5 (1990) (citing cases). Where property is damaged due to the negligence of a contractor or subcontractor, the recoverable damages typically are the diminution in value or the cost to repair the property. See Mozetti v. City of Brisbane (1977) 136 Cal.Rptr. 751, 756.
Architects and engineers, on the other hand, are held to a professional standard of care. Indeed, the American Institute of Architects (the "AIA") has expressly adopted a professional standard of care in its basic Owner-Architect Agreement at AIA—B101 (2007), § 2.2:
"The Architect shall perform its services consistent with the professional skill and care ordinarily provided by architects practicing in the same or similar locality under the same or similar circumstances. The Architect shall perform its services as expeditiously as is consistent with such professional skill and care and the orderly progress of the Project."
In order for a plaintiff to recover against an architect or engineer in a construction or design defect case, the acts and omissions of the architect and engineer must fall below the degree of skill, care and learning ordinarily possessed and exercised by members of that profession in similar circumstances in that community. A prima facie case of professional negligence case requires proof establishing the applicable standard of care, the defendant's breach of the applicable standard of care, and a causal link between the defendant's breach and the plaintiff's injuries. A professional negligence plaintiff typically must prove the standard of care by the use of expert testimony unless evidence showing a lack of care is so obvious as to be within the comprehension of a lay person.
Architects, engineers, and other design professions have a duty to perform their services in a skillful and careful manner. "The standard is that set by the learning, skill and care ordinarily possessed and practiced by others of the same profession in the same locality, at the same time." Paxton v. Alameda (1953) 119 Cal. App. 2d 393, 399. They are subject to a duty to perform their design services with reasonable care, ability, technical skill, and diligence as is ordinarily expected of design professionals in the community at issue. (Ibid.; see also Matthew Bender, Construction Law, ¶ 5A.06[2].)
Damages against design professionals typically are the lesser of the costs to repair or the diminution in value. (See Miller & Starr, Real Estate 2d at ¶ 25.21, 27 (citing cases). While damages for loss of use sometimes may be available, purely economic losses such as lost profits or business income generally are not available. Id. at ¶ 25.21 (citing cases).