Breach of Implied Warranties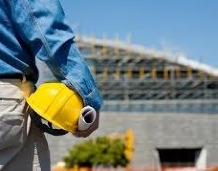 Various types of implied warranty claims can arise in the real property, redevelopment and construction defect litigation. The real estate and construction defect litigators at Mark Anchor Albert and Associates know how to best achieve successful resolutions of implied warranty claims.
For example, implied warranty claims can apply to a construction or redevelopment project's architectural and engineering plans and specifications. An implied warranty claim may apply to a general contractor who is responsible for the correctness of plans and specifications provided to subcontractors. See Healy v. Brewster (1967) 251 Cal. App. 2d 541, 550. An implied-warranty claim also can arise when a contractor is required to rely on the owner's plans and specifications in preparing a fixed price bid for a project. A contractor, by the same token, may have an implied warranty claim against an owner and architect in cases in which the contractor must follow the owner's plans and specifications and, as a result, encounters problems in constructing the project due to design defects.
Indeed, an owner's obligation to provide correct plans and specifications cannot be disclaimed by general language in the applicable construction contract requiring the contractor to examine the plans and specifications for any errors and omissions. See Warner Constr. Corp. v. L.A. (1970) 2 Cal.3d 285, 292. This has long been the law. See United States v. Spearin (1918) 248 U.S. 132, 136: "[I]f the contractor is bound to build according to plans and specifications prepared by the owner, the contractor will not be responsible for the consequences of defects in the plans and specifications. This responsibility of the owner is not overcome by the usual clauses requiring builders to visit the site, to check the plans, and to inform themselves of the requirements of the work ...."
An implied warranty applies to plans and specifications provided by governmental agencies and entities which are required by statute to prepare accurate and complete plans and specification for public works projects. See California Public Contract Code §§ 1104, 10120. "The responsibility of a governmental agency for positive representations it is deemed to have made through defective plans and specifications is not overcome by the general clauses requiring the contractor, to examine the site, to check up the plans, and to assume responsibility for the work ...." E. H. Morrill Co. v. State (1967) 65 Cal.2d 787, 792-793.
There also is an implied warranty, sometimes called an implied covenant, that general contractors and subcontractors will perform their work in good and competent manner. See Kuitems v. Covell (1951) 104 Cal.App.2d 482, 485 (discussing implied covenant of good workmanship). The implied covenant encompasses the quality of both workmanship and materials. See Aced v. Hobbs-Sesack Plumbing Co. (1961) 55 Cal.2d 573, 582–583. "Accompanying every contract is a common-law duty to perform with care, skill, reasonable expedience, and faithfulness the thing agreed to be done, and a negligent failure to observe any of these conditions is a tort as well as a breach of the contract. The rule which imposes this duty is of universal application as to all persons who by contract undertake professional or other business engagements requiring the exercise of care, skill and knowledge; the obligation is implied by law and need not be stated in the agreement." Kuitems, supra, 104 Cal.App.2d at p. 485. This rule is based on public policy, which imposes on contractors in various circumstances the duty to finish a project with diligence and to avoid injury to the person or property of third parties. Ott v. Alfa-Laval Agri, Inc. (1995) 31 Cal.App.4th 1439, 1450.
However, a contractor under typical circumstances does not impliedly warrant the merchantability of the final completed project if it follows the contract plans and specifications. Defects in completed improvements due to errors or omissions in the contract documents may support a professional negligence and implied warranty claim against the design professional. See Miller & Starr, Cal. Real Estate 2d at § 25.3 (1990).
In summary, numerous cases dealing with construction contracts and other contracts for labor and material show that ordinarily such contracts give rise to an implied warranty that the product will be fit for its intended use both as to workmanship and materials. These cases support the proposition that although the provisions of the Uniform Sales Act with respect to implied warranty (Cal. Civ. Code, §§ 1734–1736) apply only to sales, similar warranties are implied in construction contracts not governed by such statutory provisions.
The most common implied warranty claims relating to construction defect actions are (a) the failure to construct the project according to the approved plans; (b) the failure to construct the project in a good and workmanlike manner; and, (c) in the case of new residential home construction, the failure to construct a residence which is reasonably habitable. While these construction-related implied warranties are distinct, they typically are inter-related, because, by way of example, failing to build an apartment in a good and workmanlike manner in accordance with the approved plans may also breach the implied warranty of habitability.