Representative Clients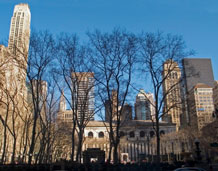 The following is a partial list of just some of the corporate (not individual) clients Mark Anchor Albert has represented in various capacities in state and federal trial and appellate courts, arbitrations, and administrative proceedings.
American International Life Insurance Company of New York.
Arthur Anderson LLP.
Bergen Brunswig Corp. (now known as AmeriSource Bergen), and its senior executive officers and directors.
Bergen Capital Trust I & Bergen Capital Trust II.
Employees' Retirement System of Baltimore County.
Gemstar Development Corp.
Hong Kong Dewei Advanced Materials Co., Ltd.
IDEX Transamerica Conservative High Yield Bond Fund.
Life Investors Insurance Company of America.
LIVE Film & Media Corporation and its senior officers and directors.
Louisiana Firefighters Retirement System;
Maryland State Retirement and Pension Systems.
Nebraska Investment Counsel for the School Retirement System.
Niagra Mohawk Pension Plan.
Osprey Associates LLC.
Paracelsus Healthcare Corporation.
Plan of Benefits of the Central Pension Fund of the International Union of Operating Engineers Participating Employers.
Principal Balanced Fund, Inc., Principal Bond Fund, Inc., Principal Global Investors, LLC., Principal Investors Fund, Inc., Principal Life Insurance Company, Principal Limited Term Bond, Inc., Principal Variable Contracts Fund, Inc.
Roman Catholic Archbishop of Los Angeles, a corporation sole, also known as the Roman Catholic Archdiocese of Los Angeles.
Sakura Bank Ltd.
San Diego City Employees' Retirement System.
Scissorhands, LLC.
The Sanwa Bank Ltd.
The State Patrol Retirement System and the Judge's Retirement System.
Transamerica Occidental Life Insurance Company.
Vestron Inc.
Ya Hsin Industrial Co., Ltd.