Complex Business Litigation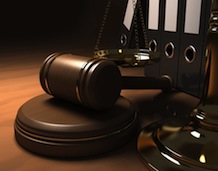 Business litigation lawyer Mark Anchor Albert is a seasoned, battle-tested attorney with a specialty in complex business litigation, representing both plaintiffs and defendants.
Mr. Albert spent over 20 years as a complex business litigator at preeminent law firms (including Graham & James, now known as Squire Sanders & Dempsey LLP, Sidley Austin LLP, and Hennigan Bennett & Dorman, now known as McKoolSmithHennigan LLP), working with and against some of the best attorneys in the country. Mr. Albert has an exceptional reputation, having successfully prosecuted and defended high-stakes, complex business and tort cases involving in aggregate many billions of dollars. Mr. Albert can handle difficult cases in a cost-effective and hands-on manner that larger firms often cannot achieve due to their size, excessive billing rates, pyramid billing structure, and overhead.
Mr. Albert formed Mark Anchor Albert and Associates to provide "big firm" talent and expertise for clients who demand top talent and results without paying exorbitant "big firm" fees and costs.
From pre-litigation counseling through trial, and through post-trial motions and appeals, Mark Anchor Albert and Associates advances its clients' interests vigorously and effectively, achieving the best possible results with skill and determination, and efficiency. We work diligently with our clients to maximize recoveries or minimize potential liabilities without duplicative and wasteful efforts, always remaining mindful of budgetary objectives in light of the cost/benefit ratio, which typically changes over the course of a particular case. When settlement is appropriate, we are skillful in negotiating resolution under the most advantageous terms. We also work cooperatively with our clients to structure alternative fee structures, involving hybrid contingency/billing arrangements, flat fees, contingency "success fees," blended rates, and other entrepreneurial and creative billing arrangements to share the risks and rewards of litigation with our clients.
We have confronted and successfully resolved director and officer liability claims for both defendants and plaintiffs, involving Fortune 500 publicly-traded companies, mid-cap corporations, private companies, limited liability companies, and limited liability partnerships. These claims—which in the aggregate have totaled billions of dollars in alleged damages—often have involved complicated insurance coverage issues under D&O insurance contracts and E&O policies, including conduct exclusions for alleged personal gain or fraud by officers and directors, insured-versus-insured exclusions, Insurance Code section 533 defenses, pending- and prior-litigation exclusions, and other exclusions and exceptions.
We have represented directors and officers, as well as corporations, and general and limited partnerships, in derivative and direct actions, in state, federal and bankruptcy courts, and on appeal. These cases have involved claims of negligence, breach of fiduciary duties, fraud, and other statutory and regulatory claims, including related employment and severance claims.
A sampling of some of the notable complex business litigation matters and commercial disputes we have successfully handled include:
In re Diversified Lending Group Ponzi Scheme Litigation
Represented investors, registered securities representatives, and life insurance agents in numerous consolidated and coordinated proceedings in the Complex Court division of the Los Angeles County Superior Court and in the United States District Court for the Central District of California. The various lawsuits asserted claims and issues arising under the California Securities Act, the California Unfair Competition Law, the Federal Securities Laws, as well as claims for fraudulent conveyance and transfer.
In re Collateralized Debt Obligation Securities Litigation
Represented a multi-billion-dollar, publicly-traded securities brokerage company and online bank in connection with hundreds of millions of dollars in purchases of tranches of collateralized debt obligation (CDO) securities, comprised of mortgage-backed securities consisting of many "subprime" mortgages of questionable creditworthiness.
In re Vestron and Live Film Entertainment Litigation
Represented the senior officers and directors of a film subsidiary of a major NYSE-traded holding company, succeeding in having the D&O liability insurance carrier reverse its coverage denial decision, and obtaining significant defense funding leading to a complete dismissal of the shareholders' claims against the insureds on a motion to dismiss for failure to prosecute the litigation in a timely manner.
In re First Community Bancorp Ponzi Scheme Litigation
Represented First Community Bancorp in defense of claims by investors in Four Star Financial Services, a $500 million Ponzi scheme. Mr. Albert was the primary architect of the analysis that resulted in the dismissal of the Bank on the pleadings, leading to a favorable settlement on deeply discounted terms. The plaintiffs failed to establish that the Bank had actual knowledge that its customer—the Ponzi enterprise—was engaging in fraudulent banking transactions.
In re Estate Financial Mortgage Fund Ponzi Litigation
Advised litigation and bankruptcy lawyers representing various businesses and high-net-worth individuals who lost millions of dollars investing in the Estate Financial Mortgage Fund Ponzi scheme involving "hard money" loans to developers secured by fractionalized interests in deeds of trust.
In re Enron Debenture Holders Ponzi Litigation
Played a senior role in drafting and prosecuting claims on behalf of Enron bond holders, who lost millions of dollars in a sophisticated Ponzi scheme involving complex financial and accounting fraud.
In re Banco Commercial Arabe Letter of Credit Litigation
Represented a foreign-owned California trading company in a fraud and breach of contract lawsuit against an off-shore bank—Banco Commercial Arabe—for failure to honor letters of credit with respect to the importation of tooling machinery from China. Obtained a $750,000 verdict against the bank and its directors.
In re Bergen Brunswig Corp. Securities Litigation
Represented Bergen Brunswig Corp. (now known as AmeriSourceBergen) and various subsidiaries in 15 different class action proceedings in various federal district courts across the United States, which sought over $1 billion in damages. After extensive motion practice, we were able to achieve a favorable settlement with minimal client contribution of funds.
In re Bergen Brunswig Corp. Derivative Litigation
Represented the officers and directors of Bergen Brunswig Corp. in connection with a shareholder derivative action alleging breach of fiduciary duties (and related claims). After successfully removing the action to federal court, we succeeded in having the case dismissed with prejudice on motion practice.
The Galleria Group Banking Fraud and Lender Liability Litigation
Represented the owners and senior executives of one of the largest importers and distributors of home accent and décor items in state, U.S. District Court, U.S. Bankruptcy Court, and U.S. Circuit Court of Appeals cases arising alleging bank fraud and alleged lender liability claims arising from the destruction of an $800 million-per-year business organization.
Two Rodeo Drive Commercial Lease Litigation
Represented the foreign corporate owners and developers of a high-end Beverly Hills shopping and entertainment complex (the Two Rodeo center) in a breach of lease and unlawful detainer action in Superior Court against a corporate tenant which cross-claimed for breach of contract and fraud. As the "first chair" trial attorney, we obtained an eviction order and money judgment against the commercial tenant after three-day bench trial, defeating the commercial tenant's counter-claim.
In re Scott Paper Defective Tissue Paper Litigation
Represented a paper importer in a federal District Court lawsuit involving a Brazilian paper manufacturer and a United States purchaser alleging that tons of tissue paper imported from Brazil were defective. After conducting all discovery and depositions with local and foreign witnesses, we obtained a favorable settlement on steeply-discounted terms on the eve of trial.
In re AT&T Security Systems Class Action Litigation
Defended AT&T in several consolidated and coordinated class actions alleging that AT&T sold defective home security products both domestically and internationally. After deposing plaintiffs' forensic accounting and damage experts, and filing key pre-trial motions, we successfully positioned case for a global settlement, which was achieved at modest cost for the client.
In re Western Union Wire Transfer Class Action Litigation
Defended Western Union and its parent, First Data Corporation, in several related state and federal class action lawsuits arising out of Western Union's international money transfer businesses. We conceived, developed and implemented national and international evidence-gathering plan and strategies to oppose certification of state and national plaintiff classes, and obtained related expert testimony. We succeeded in reaching with his team a favorable nationwide class settlement before trial.
In re Suzuki Samurai Roll-Over Class Action and Multi-District Litigation
Represented Suzuki Motor Corporation in national Samurai rollover cases. Coordinated national discovery regarding technical documents, design and engineering evidence, and related expert testimony and records, as well as formulating critical motions that prevented the dissemination of proprietary documents and trade secrets to consumer advocacy groups and plaintiff coalitions.
* * *
Mr. Albert also has extensive appellate experience in both state and federal court, and before the Bankruptcy Appellate Panel. In addition to briefing and arguing dozens of unpublished appeals, Mr. Albert has played the lead or a significant role in many important published decisions by state and federal courts that have advanced important legal principles and resulted in repeated victories for our clients. Please see our Published Decisions page for samples of some of the important published decisions issued in business cases. Our extensive appellate experience gives us special knowledge and expertise in positioning our motion practice and trial victories for favorable resolution in any subsequent appeals.