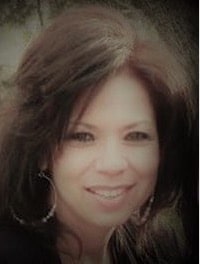 Diana ''Dee'' Martinez
Senior Litigation Paralegal and Firm Administrator (Contract Relationship)
Professional Background
Dee Martinez is a seasoned and battle-hardened litigation and trial paralegal who has an established track record of success in complex business litigation cases for over 20 years. Since early 2015, Ms. Martinez has provided her senior paralegal expertise and case administrative skills to advance the interests of the Firm's clients to achieve the best possible results in an economical manner. Ms. Martinez has been instrumental in winning for our clients in all aspects of civil litigation, firm accounting, and case administration.
Prior to joining the firm, Ms. Martinez had excelled (from 2010 through 2015) as the Senior Paralegal and Office Manager for Allen Law Corporation, where she handled cases involving business contracts, agreements, trademark patents, real estate- retail and private entities, federal and appellate court filings, trial preparation and management, and discovery and accounting management.
From 2007 through 2010, Ms. Martinez helped Taylor, McCord, Praver & Cherry achieve the best possible results for its clients as a litigation Paralegal. She focused on family and civil litigation, preparing contracts, motions, declarations and expense reports, maintaining multiple court calendars, managing case files, depositions, discovery and timesheet entry and billing for all partners and associates.
From 2004 through 2007, Ms. Martinez worked as a paralegal at Edsall & Norris, focusing on family law and civil litigation.
From 2001 through 2004, Ms. Martinez worked at the Hathaway Law Firm, focusins on estate planning and trust litigation.
Educational Background
California Lutheran University – B.A. Psychology
Ventura College – A.A. – Social and Behavioral Science
Southern California Institute of Law –A.A. - Paralegal Studies
California Notary Public – Exp. March 2022
Professional Associations
V.P. Membership- Board Member -Ventura County Paralegal Association 2012 – 2014
Secretary-Board Member– Ventura County Paralegal Association 2009- 2010
Pro Bono Activities
Ms. Martinez actively assists the Firm in its pro bono and charitable activities to support the sick and poor in our community, and to strengthen the civic bonds that tie this community together. She shares the Firm's commitment to give back to the community, recognizing that these efforts garner good will in the community that helps to advance our clients' interests in the matters in which she and our team appear as advocates.