Testimonials and Recommendations
To Whom It May Concern,
It's my honor to share with you my experience working with Mark Albert and his team at Mark Anchor Albert & Assoc.
I've known Mark on a personal and professional level for over twenty years, proud to call him friend. Mark is a highly intelligent and talented attorney and has worked with us on several matters over the years.
Most recently, Mark worked with my company on a complex business litigation matter. We had a lot on the line, the outcome meant everything to us. We had worked with other law firms in the past where we had the all too familiar experience of just becoming "monthly billing" with no end in sight, and it was no different in this case. Mark cares deeply about his clients. He's not there about the billing. He's there to achieve the best outcome for his clients in the most efficient manner possible. He's very passionate and puts his "all" into his clients and the matter at hand. Mark handles himself in a most professional and eloquent manner; and is very tough when he needs to be. He doesn't back down on behalf of his clients, he pushes forward to get the job done.
Most importantly, in addition to his sharp legal mind, he's a creative thinker; he thinks out of the box to create solutions and successful outcomes for his clients. In our case, all of these qualities came together, with Mark and his team achieving a highly successful outcome in our matter, very handily. One of Marks' associates whom we worked with is Jason Riddick, who is a pleasure to work with and did incredible work under Mark's guidance.
For anyone, for any company who is dealing with a complex business matter, or something in general of a serious nature, I would strongly suggest you discuss your matter with Mark and his firm.
- Daniel Sanders
President / Co-Founder
Lamas Beauty Inc.
---
To Whom It May Concern,
I've known Mark Albert for many years. He's been a very good friend and in time of need for legal services representing our Company, he's proven to be a brilliant and gifted lawyer.
I know how intelligent Mark is, and that he has impressive credentials regarding his law degrees. But working with him, representing and defending our Company, I discovered another side, demonstrating strength, strategic planning and a no-nonsense approach in representing us to the other side.
His well thought out strategy in the end enabled us to succeed in winning our case. I highly recommend Mark and his team.
- Peter Lamas
Chairman / Founder
Lamas Beauty Inc.
---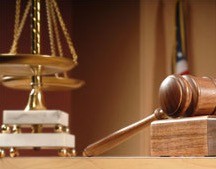 The attorneys at Mark Anchor Albert and Associates have earned an excellent reputation for intelligent, effective and determined advocacy in hard–fought litigation, winning the vast majority of their cases, no matter how difficult they may seem, whether by favorable settlement, motion practice, trial or appeal. The following is a small sample of public testimonials and recommendations the Firm's attorneys have received:
To Whom It May Concern:
It is with pleasure that I recommend Mr. Mark Anchor Albert for his professionalism, understanding and expertise in his field.
Mr. Albert was referred to us after several unsatisfying interviews with other attorneys regarding a complex legal matter we were facing. Mr. Albert was attentive and projected confidence and knowledge in discussing our specific situation and was able to provide direction, assembled his team in short order, and had an action plan for a successful outcome for our company.
Sincerely,
- Nachhattar Singh Chandi
President / CEO
---
My name is Jianming Zhou. I am the President of Jiangsu Dewei Advanced Material Co.,Ltd and US FuelCell. Jiangsu Dewei is a Chinese listed company which made an investment for 55% share of US Fuelcell for $10M in 2017 in the US. The founder and minority share of USFC refused to execute the Board's resolution to turn over US FuelCell's bank account signatory authority to the person the Board appointed, even though he was no longer an employee of US FuelCell. The bank had to file an interpleader and the account was frozen. Mark Albert was recommended by our attorney in Connecticut, and he gave us peace of mind by showing his expertise in the law and his decisiveness in action. Our case was scheduled to trial in almost two years from the date our motion was filed. This was a disaster for us because the company was shut down without access to the money in the bank. Mark filed a summary judgement motion, and we got the ruling more than one half of a year earlier than scheduled. During the money collection process, Mark understood our urgency to have the money, so he and his assistant pushed each department and authority at the Court around the clock to get our money back as soon as possible. We appreciate Mark's great job, not only in his professionalism, but also his understanding of us, who come from China with a different culture, a different language, and having zero experience in doing business in the US. We had great communication and understanding during the case and we are glad to engaged Mark Albert as our lawyer.
Sincerely,
- Jianming Zhou
---
I am writing this letter of recommendation for the legal services of Mark Anchor Albert.
I was referred to Mr. Albert by another highly-recommended attorney who felt he did not have the resources to take my case. I had a complex claim involving business law that Mr. Albert helped me with tremendously. While many other attorneys had offered to take it on an hourly fee, Mr. Albert assiduously researched the law (in addition to the considerable knowledge he already had in this specialized area) and likely saved me years of expense and disappointment by finding that my claim, while a legitimate one, would be unlikely to succeed. He devoted a lot of time and passion to exhaust every possibility and gave me his solid opinion which, even though it may not have been what I wanted to hear, I understood and completely trusted. Considering the amount he saved me through his impeccable ethics, his fees were very fair as well.
Mr. Albert is one of the most brilliant attorneys you will find anywhere, but also very personable and compassionate. I would not hesitate to recommend him to anyone needing the best of the best.
Sincerely,
- Marc Mani, M.D., F.A.C.S.
---
Mark Anchor Albert & Associates did a fantastic job for us in a recent litigation matter. We are extremely pleased with the outcome and so appreciate their diligence in pursuing the claim for us.
- Heather Adams, First Citizens Bank
---
"My name is David Ortiz. CEO and primary financial advisor for Ortiz Advisors. We are a fiduciary financial advisor. I have been in the financial services business for 31 years. I haven't had a single complaint filed against me...ever. A few years back I recommended an invest to a handful of my clients. I had done plenty of due diligence on this investment as well as relying on the due diligence of a very reputable and large alternative investment distributor. Unfortunately, due to governmental intervention, multiple lawsuits started being filed against this investment in several states. The company tried to defend themselves in court but eventually it led up to the company shutting down. The result was clients' income from this investment seized. As a result of that, one of my clients decided to sue me for the failure of this investment. Having never been through anything like this before I was scared. When I got the letter from this client's attorney, I had no idea what to do. So, I reached out to Mark Albert. I did my due diligence on Mark before I called. I am so glad I called. Thank you, Mark.
What happened next was unbelievable. I retained Mark as my counsel and worked out the communication between me and the client's counsel. He did a superior job and I knew I was in good hands. I never had to deal with them other than answer discovery questions which Mark also counseled me on. Having Mark on my side gave me and my family great peace of mind. I carry professional liability insurance called E&O (errors and omissions). Mark helped me fill out the paperwork to let them know a claim might be coming. Not only did the company deny my claim they also canceled my insurance. The legal costs of arbitration and possible settlement would have crippled a small family firm like ours. Again, having never been down this road I deferred to Mark. He is a specialist in this field. He is highly knowledgeable and extremely well versed in dealing with these types of situations. Once Mark got involved the insurance company's tune quickly changed. Not only did they decide to cover the claim they also hired their firm to represent me. In the long run, my insurance kicked in and is covering my ongoing legal fees as well as potential settlement cost in arbitration. Mark also spoke to the insurance company's counsel for me and he felt I was in good hands and suggested I continue to work with them to save me money. These are the actions of a very ethical person. He could have stayed my counsel and continue to get paid and I would have been okay with that. But he felt the ethical and financially beneficial thing to do was let the insurance company's counsel take over. He has still been there as counsel and as a friend. I am so grateful to Mark, he's a Godsend."
Sincerely,
- David Ortiz
---
"My name is Terry Ciotka and I am the owner of a world renowned fossil company providing dinosaurs and fossils to museums around the world. When I became the subject of a frivolous lawsuit in California I had to find council there. My first e-mail that went out on a Sunday was returned instantly by Mark Albert. Right away this started positively. After retaining Mark and his company we went through the long process of defending my company. Throughout the whole ordeal Mark was a true professional. While the other side was trying to play games, use tricks, lie etc. Mark never stooped to that level. He kept us on the right path the whole time and assured me it was the proper way to go. After a while it was very apparent he was correct. The other side eventually conceded their lawsuit and even wrote me a retraction. I can say with 100% confidence that anyone ever needing a true professional and one heck of an amazing lawyer, should never hesitate to call on Mark. He was there for me every step of the way, night and day and on weekends. He worked tirelessly for me and it was a real relief knowing he had my back.
Throughout this, his expertise and knowledge of everything was truly amazing. I am by no means any expert of the law, but Mark knew exactly what to do every step of the way and how to handle everything they threw at us in a professional manner he even became extremely knowledgeable about fossils and dinosaurs! If you want a lawyer who is a true professional, extremely knowledgeable about all aspects of the law but most importantly someone who will go to bat for you because they believe in you and not just for a pay check, Mark is definitely your guy. I am honoured to be able to write a testimonial for this man and will always recommend Mark Albert and Associates to anyone!!"
Sincerely,
- Terry, owner
---
Martindale - Peer Reviews:
"Mark is an exceptional lawyer: smart, strategic, and excellent in the courtroom. He is one of the few lawyers in Los Angeles you loathe to see be retained by your adversary in any litigation. "
"Mark has excellent organizational skills and is a superb speaker. He has the highest ethical standards. I highly recommend him for A-V status."
---
"I would like to extend my sincere appreciation for your excellent work and tremendous success in handling our case. Given the complexity of our transactions, I was most impressed with your simple approach towards a quick judgment in our favor. You worked efficiently and I appreciate your constant updates on the status of our case. I would highly recommend your legal services to anyone, and we will certainly be engaging you for any future needs. My sincere thanks again… PDF Version"
- Graham Casson, MBA, President & CEO, OurPLANE
---
"Mark Albert is a highly capable, expert, innovative, and effective counsel. He fought our California legal case with the tenacity of a bulldog, against some of the most "fearsome" lawyers in the state. And he takes the case personally, treating clients as friends as well as employers. I would not hesitate to recommend Mark to anyone."
- Martin Karo, Esq., General Counsel, China America Cooperative Automotive, Inc.
---
"Mark is a deep out–of–the–box thinker who rises to the challenge, no matter how big. In the years I have known Mark, he has been an excellent resource as well as a trusted friend. His generous spirit completes the picture."
- Dr. Chris Kacher, CEO, VirtueofSelfishInvesting.com
---
"I have known Mark personally and professionally for about 15 years and consider him to be a trusted, loyal advisor. He is one of the most highly intelligent people I know, and he instills great confidence especially in times of crisis. I know I can always count on Mark for a professional, honest, practical, thoughtful and thorough assessment of virtually any legal issue. Mark has consistently delivered great results for me over the years, and I would have no hesitation in recommending him."
- James Robert Maddox, Jr., Managing Director, Kibel Green
---
"Highly recommended without a single reservation!
For some people, like myself, even walking into an attorney's office can be intimidating and stressful. Within 15 seconds of meeting Mark I was relaxed by his reassuring, calm integrity. Before much longer I was also impressed by his encyclopedic knowledge – not only in his area of practice but in many other things. His broad experience and points of reference allow him to bring deep perspective on any question or problem you might put to him.
He has a mind like a steel trap and you would have to go a long way before you found yourself a better advocate or counsel. I have no hesitation in recommending him to anyone seeking legal help."
- Martin Archer, Creative Director, Adville Advertising Agency (www.adville.com)
---
"Taking massive action in a timely fashion with results in mind is what I have come to expect from Mark. As an attorney, he presents me with a clear and concise understanding of my options. As a counselor, Mark understands the nuances of my personal and professional goals and provides me with strategic insight that is relevant and intelligent. Complex matters seem to pique Mark's curiosity and I find him to be an excellent researcher and negotiator."
- Christopher Donoyan, President, Homerun Media LLC
---
"I hired Mr. Albert to handle various legal matters for me. Not only is he extremely bright, I was astonished by his professional yet extremely personal demeanor, his vast legal and fiduciary knowlege, his expert opinion and advice, his thoroughness and attention to the minutest of details. He asked the questions many other attorneys I met with never thought to ask and handled my matters and a quick and timely manner. As far as I'm concerned, he's one of the best and brightest I've ever encountered."
- Daniel Margosis, Head of Talent, Starcam.com
---
"Mark did excellent work taking over a case and getting it dismissed at the first opportunity in the face of creative advocacy from his opponent."
- Kenneth A. O'Brien, Jr. Esq., Senior Counsel, Sheppard, Mullin, Richter & Hampton LLP
---
"Mr. Albert handled my case with a high level of professionalism and integrity. He was able to settle my case satisfactorily and his superior knowledge was key in this outcome. I have and would continue to utilize his services should the need arise."
- Dennis Bilden, President, The Bilden Company
---
"Mark Anchor Albert handled a very delicate litigation issue for us in a highly professional and insightful manner that assured our side would strongly prevail against a party who had decided to sue us.
He successfully managed all the complex discovery issues, negotiations, and other matters in such a confident manner that the other side's legal representation practically gave up.
Mark's energy, drive and determination are second–to–none. He certainly came through for us more than 100% and therefore I cannot possibly recommend his savvy and substantial skills highly enough!"
- David Samson, President, Adville Advertising Agency
---

"Mark acted as litigation counsel in a series of highly contentious and complex matters pending in state court, federal district court and bankruptcy court. Mark handled the matters with great skill, precision, professionalism and alacrity. Without any reservation, I highly recommend Mark as litigation counsel in complex matters."
- Richard Golubow, Shareholder, Winthrop Couchot PC
---
"When you reach the end of your rope, tie a knot in it and hang on" . . FDR
Yes, I was at my very last breath - standing at the edge of the cliff. At the end of the rope..
My prior attorneys had done many things without my consent, without my knowledge, without notifying me! Setting my case into a bottomless chasm and abyss. These previous substandard and deficient attorneys exhausted all my financial resources (1 million dollars) evaporated, without any results and closure. I had no where to turn until I had the extraordinary good fortune to make contact with Mr. Mark Anchor Albert ESQ. Most attorneys do not want to step in a client's previous legal messes with jumbled problems. (Mark took the ball in the ninth inning to do some relief pitching). Trust me. He stepped into a complicated legal mess. Thank God for his involvement at this crucial confluence of legal issues. He immediately took a very clear pragmatic approach to my issues and did not over complicate things unnecessarily. Under his guidance my opinions were valued and my doubts were always reassured. It's really nice to hear "Don't worry" and "I got your back"! What attorney says that? It is so reassuring to know Mark Albert is in your corner. Mark stands tall to do intellectual battle at the highest degree of service for his clients. For my case, Mark went above and beyond to ensure a great outcome. I know I was not the most profitable client due to my financial situation, but deep in my heart, I am the most grateful client.
Honesty, Integrity, transparency and partnership - I received this and much more!! I received first class treatment and was treated like family. What more can you ask for? Mark creates a partnership to succeed. He is a real legal magician of the highest order. When necessary, Mark is tough, real tough. I am excited about the future and a long and fruitful partnership.
With admiration and gratitude.
- Vance R. Lorenzini
---
In accordance with Rule 1-400 of the California Rules of Professional Conduct, attorney testimonials and endorsements do not constitute a guarantee, warranty, or prediction regarding the outcome of your legal matter.