Testimonials and Recommendations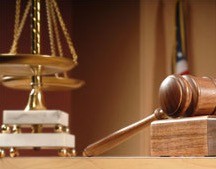 The attorneys at Mark Anchor Albert and Associates have earned an excellent reputation for intelligent, effective and determined advocacy in hard–fought litigation, winning the vast majority of their cases, no matter how difficult they may seem, whether by favorable settlement, motion practice, trial or appeal. The following is a small sample of public testimonials and recommendations the Firm's attorneys have received:
Martindale - Peer Reviews:
"Mark is an exceptional lawyer: smart, strategic, and excellent in the courtroom. He is one of the few lawyers in Los Angeles you loathe to see be retained by your adversary in any litigation. "
"Mark has excellent organizational skills and is a superb speaker. He has the highest ethical standards. I highly recommend him for A-V status."
Graham Casson, MBA, President & CEO, OurPLANE:
"I would like to extend my sincere appreciation for your excellent work and tremendous success in handling our case. Given the complexity of our transactions, I was most impressed with your simple approach towards a quick judgment in our favor. You worked efficiently and I appreciate your constant updates on the status of our case. I would highly recommend your legal services to anyone, and we will certainly be engaging you for any future needs. My sincere thanks again… PDF Version"
Martin Karo, Esq., General Counsel, China America Cooperative Automotive, Inc.:
"Mark Albert is a highly capable, expert, innovative, and effective counsel. He fought our California legal case with the tenacity of a bulldog, against some of the most "fearsome" lawyers in the state. And he takes the case personally, treating clients as friends as well as employers. I would not hesitate to recommend Mark to anyone."
Dr. Chris Kacher, CEO, VirtueofSelfishInvesting.com:
"Mark is a deep out–of–the–box thinker who rises to the challenge, no matter how big. In the years I have known Mark, he has been an excellent resource as well as a trusted friend. His generous spirit completes the picture."
James Robert Maddox, Jr., Managing Director, Kibel Green:
"I have known Mark personally and professionally for about 15 years and consider him to be a trusted, loyal advisor. He is one of the most highly intelligent people I know, and he instills great confidence especially in times of crisis. I know I can always count on Mark for a professional, honest, practical, thoughtful and thorough assessment of virtually any legal issue. Mark has consistently delivered great results for me over the years, and I would have no hesitation in recommending him."
Martin Archer, Creative Director, Adville Advertising Agency (www.adville.com):
"Highly recommended without a single reservation!
For some people, like myself, even walking into an attorney's office can be intimidating and stressful. Within 15 seconds of meeting Mark I was relaxed by his reassuring, calm integrity. Before much longer I was also impressed by his encyclopedic knowledge – not only in his area of practice but in many other things. His broad experience and points of reference allow him to bring deep perspective on any question or problem you might put to him.
He has a mind like a steel trap and you would have to go a long way before you found yourself a better advocate or counsel. I have no hesitation in recommending him to anyone seeking legal help."
Christopher Donoyan, President, Homerun Media LLC:
"Taking massive action in a timely fashion with results in mind is what I have come to expect from Mark. As an attorney, he presents me with a clear and concise understanding of my options. As a counselor, Mark understands the nuances of my personal and professional goals and provides me with strategic insight that is relevant and intelligent. Complex matters seem to pique Mark's curiosity and I find him to be an excellent researcher and negotiator."
Daniel Margosis, Head of Talent, Starcam.com:
"I hired Mr. Albert to handle various legal matters for me. Not only is he extremely bright, I was astonished by his professional yet extremely personal demeanor, his vast legal and fiduciary knowlege, his expert opinion and advice, his thoroughness and attention to the minutest of details. He asked the questions many other attorneys I met with never thought to ask and handled my matters and a quick and timely manner. As far as I'm concerned, he's one of the best and brightest I've ever encountered."
Kenneth A. O'Brien, Jr. Esq., Senior Counsel, Sheppard, Mullin, Richter & Hampton LLP:
"Mark did excellent work taking over a case and getting it dismissed at the first opportunity in the face of creative advocacy from his opponent."
Dennis Bilden, President, The Bilden Company:
"Mr. Albert handled my case with a high level of professionalism and integrity. He was able to settle my case satisfactorily and his superior knowledge was key in this outcome. I have and would continue to utilize his services should the need arise."
David Samson, President, Adville Advertising Agency:
"Mark Anchor Albert handled a very delicate litigation issue for us in a highly professional and insightful manner that assured our side would strongly prevail against a party who had decided to sue us.
He successfully managed all the complex discovery issues, negotiations, and other matters in such a confident manner that the other side's legal representation practically gave up.
Mark's energy, drive and determination are second–to–none. He certainly came through for us more than 100% and therefore I cannot possibly recommend his savvy and substantial skills highly enough!"
Richard Golubow, Shareholder, Winthrop Couchot PC
"Mark acted as litigation counsel in a series of highly contentious and complex matters pending in state court, federal district court and bankruptcy court. Mark handled the matters with great skill, precision, professionalism and alacrity. Without any reservation, I highly recommend Mark as litigation counsel in complex matters."
In accordance with Rule 1-400 of the California Rules of Professional Conduct, attorney testimonials and endorsements do not constitute a guarantee, warranty, or prediction regarding the outcome of your legal matter.