Real Estate and Construction Litigation
Mark Anchor Albert is an accomplished real estate and construction defect litigator. He has experience representing commercial and residential real property owners and developers, lenders and borrowers, purchasers and sellers, landlords and tenants, and others in complex real property, construction, and redevelopment disputes involving hotels, condominiums, residential development projects, commercial buildings, shopping malls, industrial projects, and related real property sales and financing transactions. Mr. Albert has successfully handled claims involving construction and design defects, contractor non-performance, project delays, change order disputes, billing and payment challenges, bond and lien issues, insurance coverage and claim disputes, and related indemnity and contribution claims among primary contractors, subcontractors, suppliers, engineers, architects, and other design professionals. Whether your construction claim involves architectural and engineering errors, construction errors by general contractors and subcontractors, or defective and deficient products and supplies provided by third party vendors, you can count on aggressive, intelligent, and efficient representation by Mark Anchor Albert and Associates. We will steadfastly advance your interests from pre-litigation counseling and negotiations, through mediation proceedings, pre-trial discovery and motions, to mini-trials and full multi-party trials when necessary or appropriate.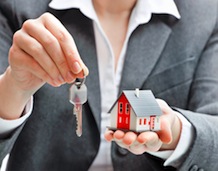 These cases have involved design and construction defects relating to a whole host of different problems, including defective piping; foundation cracking due to expansive soils; defective roof and deck construction; deficient construction and installation of entry doors, sliding glass doors, and windows; improper waterproofing; deficient exterior wall, exterior door and window construction; deficient construction and installation of drywall; violations of building codes; deficient construction of the common areas; deficiencies related to roofs, framing, sheet metal, stucco, and landscaping; latent defects relating to improper flashing and waterproofing and sealing; drainage/irrigation problems; cracking and settlement of concrete slabs; defective foundation work; and myriad other design and construction defects relating to plumbing, electrical, air ventilation systems, and mechanical systems.
We have successfully prosecuted and defended real estate and construction claims asserting, among other causes of action and legal theories of recovery:
Mark Anchor Albert and Associates's real estate and construction litigators have successfully handled proceedings in both state and federal court, as well as alternative dispute resolution forums, such as binding arbitration and non-binding mediation. While Mark Anchor Albert and Associates have achieved great results in traditional and evidentiary mediations, they are ready to try any case before a judge, jury or arbitrator. Mark Anchor Albert and Associates's mission always is to obtain the best possible result in the most cost-effective manner.
Representative real estate and construction litigation matters successfully handled include the following significant matters:
In re Galvanized Steel Pipe Litigation
Represented as co-lead plaintiffs' counsel thousands of homeowners in several class actions and hundreds of individual actions pertaining to the use of defective galvanized piping in the potable water systems of thousands of homes in the Santa Clarita area in southern California. The galvanized piping corroded prematurely, leaving thousands of homes with brown, rusty water coming out of their taps. In addition to the complexities of proving the construction defects, the case involved very complex insurance coverage and payment issues. The matter was in mediation for over one year. Preparation of the complex documentation necessary to resolve the massive litigation took the better part of one year. The matter successfully resolved with payment of over $41 million to re-pipe the homes and pay for the attorney fees, costs, and expenses incurred by the homeowners in the litigation.
In re Thermo-Galvanic Corrosion Litigation
Represented as co-lead plaintiffs' counsel thousands of homeowners in a class action in Las Vegas, Nevada. Thousands of homes experienced premature corrosion of their hot water piping in their homes due to thermo-galvanic corrosion. The case involved complex engineering and statistical-modeling issues to address both the cause of the leaks but also the timing of the need for repairs, which consisted of re-piping the homes' hot water systems. Creative discovery and pre-trial law-and-motion practice hemmed-in the developer and contractors, which resulted in a settlement on the night before commencement of trial for in excess of $22 million. All of the affected homes received the needed re-piping.
In re Richmond American Homes Construction Defect Litigation
Defended a major publicly-traded real estate construction and development company—MDC Holdings—and its affiliates in several coordinated and consolidated class action lawsuits involving 12,500 homes throughout the State of Colorado, alleging construction defect, negligence, product liability, and breach of warranty claims, among other theories of recovery, involving over $150 million in potential liability. Our attorneys crafted a settlement structure that involved the creation of a captive insurance company, capitalized with over $30 million in insurance proceeds negotiated from both primary and excess carriers; and creating a wholly-owned warranty company and a new home repair warranty designed to address qualified claims by homeowners within the statewide settlement class.
In re The Hearst Corp. San Simeon Redevelopment Litigation
Represented The Hearst Corporation at the trial and appellate levels in several highly-publicized challenges by the Sierra Club and other environmentalists to various redevelopment projects in the San Simeon area of the northern California coast, involving over $150 million in planned development. After marshaling dispositive evidence from engineers, biologists, conservationists, and other scientists in support of the redevelopment project, our attorneys defeated the opponents of the redevelopment project at the administrative, trial, and subsequent writ proceedings.
In re China State Construction & Engineering Corp. Construction Defect Litigation
Represented the largest Chinese state-owned construction and engineering corporation in post-trial adversary proceedings in federal court regarding various construction defect claims and cross-claims arising from a large-scale engineering and development project. Successfully briefed and argued the appeal of a nationwide asset turn-over order by the bankruptcy judge, and achieved a favorable discounted settlement after arguing the appeal.
In re PCL Construction, Inc. Construction Defect Litigation
Represented the owners of a Los Angeles area luxury hotel in connection with construction and design defect claims against PCL Construction, Inc. and dozens of subcontractors. In mediation with the prime contractor, subcontractors, their insurance carriers, and the clients' insurance carriers, our attorneys obtained a large, confidential settlement for our client.
In re 7th Street Commercial Building Repair Litigation
Represented the owners of a commercial building in downtown Los Angeles in post-trial and appellate proceedings arising from roof and related water damage caused by the negligence of the owners of an adjoining building. Optimized the posture of the case to maximize global settlement possibilities favorable to the client.
In re DLG Mechanic's Lien Litigation
Represented, as plaintiffs' counsel, project manager and mechanic's lien claimants in connection with major residential redevelopment project in Malibu that was the subject of a receivership action in the United States District Court arising from a Ponzi scheme being prosecuted by the SEC, involving approximately $100 million in claims. Prepared and filed mechanic's liens and prosecuted them to a successful resolution for the client on a contingency basis.
In re Chateau Paliset Construction Defect Litigation
Represented the owners and developers of a high-end luxury condominium project in a lawsuit by the homeowners' association alleging various structural and design defects. Retained and briefed appropriate structural engineers, soils engineers, architects, and other experts. Prepared cross-claims for indemnification and other relief against subcontractors, architects, and other professionals involved in the project. Negotiated coverage issues with primary and excess insurers, and successfully positioned the case for mediation and economical resolution with minimum cost to the client.
In complex construction, redevelopment, and real property litigation, the lawyers at Mark Anchor Albert and Associates have developed a winning combination of trial and business acumen, including substantial insurance coverage expertise, to achieve successful resolutions in the most difficult cases. Los Angeles construction defect litigator and real estate trial attorney Mark Anchor Albert will bring to bear his experience, determination, tenacity and intelligence to win for you, time and again.