Recent Victories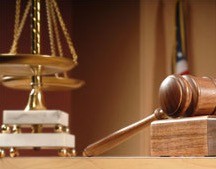 Mark Anchor Albert defeats motion to appoint a receiver over 7 multi-million-dollar Units in the Ocean Towers Housing Corp. Santa Monica Superior Court.
Mark Anchor Albert & Associates Achieves $13.6 Million Summary Judgment against U.S. Hybrid Corp.
International Fossil Dealer Terry Ciotka and Pangea Fossils Ltd. Defeat Frivolous Lawsuit Over Gigantic T-Rex Skeleton, Achieving A 100% Retraction and Apology
In defending the Managing Member and majority membership interest holder in a California Limited Liability Company in a dispute with a minority membership interest holder, alleging fiduciary breaches and oppression in an improper "squeeze out" scheme, Mr. Albert succeeded in compelling arbitration of all claims only four months before a jury trial was set to begin in the superior court, including the claims and defenses of non-signatories who did not agree to arbitrate.
In an architectural malpractice action, Mr. Albert obtained a significant recovery for his client, a local church, in an American Arbitration Association mediation, without even needing to conduct the actual arbitration, sparing the pastor and the Church board the time, expense and annoyance of depositions and discovery into the Church's finances and other confidential matters.
Representing a prominent plastic surgeon, Mr. Albert brought suit against a former patient for defamation based on website attacks on the doctor's competence and abilities. Achieved a favorable result in settlement, including the removal of all defamatory online postings, in an economical and expeditious manner.
Representing one of the largest independent blood and urine testing laboratories in Southern California, Mr. Albert succeeding through trade secret litigation in Superior Court in shutting down the competing business set up by a disgruntled former executive who stole the laboratory's trade secrets, customer lists and other proprietary information.
After successfully moving to transfer a federal RICO action from New Jersey District Court to the United States District Court for the Central District of California, Mr. Albert succeeded in obtaining a complete dismissal of the action, a full release of all claims and liability against his clients, and a blanket, public disclaimer of any wrongdoing on his clients part. Mr. Albert's clients paid no money to settle the case, which alleged over $18 million in damages.
As a result of several months of adversarial negotiations with a senior United States Trustee and his national counsel, motion practice, and evidentiary hearing in the United States Bankruptcy Court for the Central District of California, Mr. Albert obtained a full settlement and release of all claims by the debtor and the United States Trustee against the debtor's former officers and directors. Mr. Albert's clients paid no money to settle the case, which alleged over $100 million in damages, obtaining instead an evidentiary finding by the United States Trustee of the factual innocence of his clients.
In an elder abuse and predatory lending case against a major subprime lender, Mr. Albert succeeded in not only extinguishing the substantial debt owed on the subject property, but also obtained hundreds of thousands of dollars for his client, the heir and successor-in-interest to the defrauded elderly borrower.
In a securities fraud action brought on behalf of the largest individual shareholder of a publicly-traded telecommunications company, Mr. Albert developed in discovery theories of liability based on technical regulatory violations and fiduciary disclosure breaches that resulted in a confidential near-seven-figure recovery for his client, in the face of very serious defenses.
In an insurance bad faith action against a national financial services holding company and its wholly-owned property and casualty insurance company, Mr. Albert obtained not only defense fee and expense funding for his clients, but a substantial, confidential monetary recovery for each of them in the face of the most determined challenges by national defense counsel.