Why Choose Us?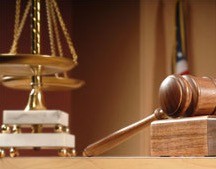 The attorneys, paralegals and legal support staff at Mark Anchor Albert and Associates approach dispute resolution and litigation in a flexible, nimble and creative manner, designed to maximize results in an efficient and cost-effective manner, that makes sense from a practical perspective balancing the costs, risks and benefits of alternative courses of action. Mark Anchor Albert has extensive experience handling cases involving hundreds of millions, even billions of dollars in potential liability, working with and against prestigious international firms. He has an established track record of success against the most sophisticated and determined adversaries.
Mr. Albert and his colleagues opened their litigation boutique in order to provide their clients with "big firm" sophistication and expertise at a fraction of the cost large firms charge for comparable representation. The Firm does not focus on leveraging junior and mid-level associates as a means to generate its profits. When additional attorney staffing is required for a particular case, the Firm has a stable of experienced attorneys with substantial "big firm" experience who it calls upon to assist on cases on a contract basis. This substantially reduces costs by keeping staffing and overhead expenses to a minimum as required by each particular case at hand.
We also are willing to share the risks and benefits of complex litigation with our clients, by entering to contingency, partial "hybrid" contingency, reverse contingency, and other types of structured fee arrangements designed to maximize the upside potential of cases while sharing - and thereby reducing - the downside risks involved.
Examples of just some of the significant successes – totaling in the aggregate over $1.25 billion -- generated in whole or in significant part by the skillful litigation and trial successes of Mr. Albert, include the following:
$300,000,000 in indemnity, defense, and contribution payments from primary and excess insurance carriers on behalf of a corporate client in connection with negligence, negligent supervision, and related personal injury claims.

$92,000,000 in settlement proceeds from a mutual insurance company which improperly advertised and calculated dividend payments due under whole life, term life and disability insurance contracts.

$50,000,000 in indemnity payments and over $7,000,000.00 in defense expense payments obtained from a publicly-traded company's D&O and E&O insurance carriers.

$25,000,000 in gross recoveries for pension funds who purchased debt securities based on misleading prospectuses and offering materials.

$1,800,000 settlement received from E&O carriers of two law firms for alleged professional negligence arising from complicated insolvency proceedings.

$1,200,000 in indemnity and defense payments from directors' and officers' primary insurance carrier in case alleging fiduciary breaches against our clients.

$1,200,000 verdict against a hard money lender for elder abuse.

$900,000 settlement payment by insurance carrier for publicly-traded telecommunications company based on director non-disclosure claims.

$750,000 trial verdict for fraud against a bank for dishonoring a letter of credit.
As described in detail in the section of this website, Mr. Albert also has succeeded in defeating claims totaling billions of dollars in alleged liability, often having them dispensed with by dispositive motions either at the pleading stage or on summary judgment against some of the best capitalized, most determined, aggressive and well-known law firms, in very difficult cases.
Not all results are provided, the results are not necessarily representative of results obtained by the Firm, and a prospective client's individual facts and circumstances may differ from the cases described on these pages.