AVVO
AVVO RATING INSERT
MARK ANCHOR ALBERT ACHIEVES "SUPERB" RATING BY AVVO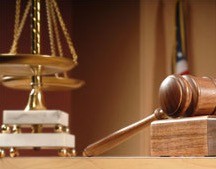 What is the Avvo Rating?
The Avvo Rating evaluateS a lawyer's background based on the information available in an attorney's Avvo profile using a model that considers information the lawyer has included on their profile in addition to information AVVO collects from a variety of sources. These sources include public records (state bar associations, regulatory agencies, and court records) and published sources on the internet (including attorneys' websites), and client reviews.
This information is then considered and weighted by our mathematical module to calculate a numerical rating, ranging from 1 to 10. If we have limited information on an attorney, AVVO may give them a rating of "Attention" or "No Concern." AVVO takes into account factors that consumers and legal professionals believe are relevant to an attorney's qualifications, including experience, professional achievements, and disciplinary sanctions.
What do the numerical ratings mean?
10.0 - 9.0 Superb
8.9 - 8.0 Excellent
7.9 - 7.0 Very Good
6.9 - 6.0 Good
5.9 - 5.0 Average
4.9 - 4.0 Concern
3.9 - 3.0 Caution
2.9 - 2.0 Strong Caution
1.9 - 1.0 Extreme Caution
Mr. Albert has consistently achieved an AVVO rating that has been "Superb," between 9.7 and a perfect 10. This "superb" rating reflects Mr. Albert's established track record of success at the highest levels of his profession.