Investment Unsuitability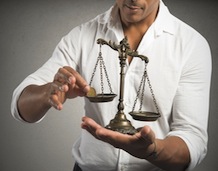 Mark Anchor Albert and Associates is well versed in cases involving investment unsuitability.
Unsuitability claims are usually based on Financial Industry Regulatory Authority (FINRA) Rule 2130(a), which states: When recommending to a customer the purchase [or] sale of any security, a member shall have reasonable grounds for believing that the recommendation is suitable for such customer upon the basis of the facts, if any, disclosed by such customer as to his other security holdings and as to his financial situation and needs."
An unsuitability claim will not arise unless there is a "recommendation" by the broker. Mere order takers have no suitability obligations. A recommendation for suitability purposes is a suggestion of a particular security made to a particular client in light of that client's objectives and risk tolerance. General communications, such as sending newsletters or providing access to institutional research, traditionally have not been regarded as "recommendations." The key to the recommendation requirement is whether the broker expressed a belief that the transaction was something the customer should make. A confirmation slip marked "solicited" is usually good evidence of a recommended transaction. Discount brokerage firms, which typically do not make investment recommendations, are not normally responsible for monitoring the suitability of investment decisions made by their clients or for preventing their clients from making inappropriate trades, absent involvement by the broker in touting or advising the customer to make the disputed investment.
To prove a claim for churning or unsuitable recommendations, the customer must establish that the broker acted with scienter—an intent to defraud or, at a minimum, reckless disregard for the customer's interests. No broker is an insurer or guarantor against losses. A broker's poor judgment in giving advice, without more, usually is not actionable. See Trustman v. Merrill Lynch etc. [1984-1985] Fed. Sec. L. Rep. (CCH) ¶91,936 (C.D.Cal. 1985).
Customers for their part must exercise reasonable diligence in monitoring their accounts. Customers who receive trade confirmation slips, monthly account statements, and other reports and communications of trading activities and the timing, amount, and nature of such trades—and who fail to complain about them—may be barred from asserting claims for churning or unsuitability under the doctrines of ratification, waiver, and estoppel.