Errors and Omissions Policies (Professional Liability Insurance)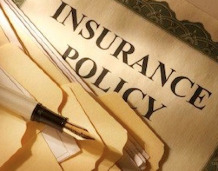 The insurance coverage attorneys at Mark Anchor Albert and Associates are highly skilled in handling errors and omissions insurance claims.
Errors and omissions (E&O) insurance, also commonly referred to as "professional liability insurance" or "malpractice insurance," provides liability coverage, typically including both defense and indemnity protection, for various types of professions. Typically doctors, lawyers, engineers, architects, and accountants (auditors) are covered by E&O policies, but specialty carriers issue E&O policies for other types and categories of professionals as well.
E&O insurance provides protection to third parties, usually clients of the particular professional insured by the E&O policy (but sometimes also intended third party beneficiaries of the professional's contracted-for services) resulting from the negligent performance of professional services. Intentional misconduct by the professional typically is excluded from E&O coverage under most policies, and indemnity for willful torts might otherwise be barred as a matter of public policy under California Insurance Code section 533. Economic and other intangible losses covered by typical E&O policies, whereas losses due to property damage or bodily injury usually are excluded from coverage—as the latter categories of losses are insured under comprehensive general liability (CGL) policies.
E&O insurance almost always is "claims made" or "claims made and reported" coverage, which means that the insurance carrier is obligated (under typical E&O policies) to defend and indemnify the insured from liability only for covered claims made—and (in the case of claims made and reported coverage) actually reported—during the applicable policy period. See Slater v. Lawyers' Mut. Ins. Co. (1991) 227 Cal.App.3d 1415, 1423 (claims made and reported policy); Chamberlin v. Smith (1977) 72 Cal.App.3d 835, 845 (claims made policy).
While an insured may still be covered under a "claims made" policy despite giving tardy notice of the claim to the insurer, unless the insurer can show that it was substantially prejudiced due to the late notice (Pacific Employers Insurance Co. v. Superior Court (1990) 221 Cal.App.3d 1348, 1359), the so-called "notice-prejudice rule" is inapplicable in the case of "claims made and reported" policies because the timely reporting requirement is an express policy condition to coverage. Id. The California Insurance Code requires special warnings in "claims made" policies so that professionals are made aware of that limitation. See California Insurance Code § 11580.01(b).
Most E&O policies have so-called "burning" limits, meaning that defense costs, including attorneys' fees, reduce the policy limits and, accordingly, the amount of money available for indemnity payments for settlement or to satisfy a judgment. By a "rider" or "endorsement," however, a professional may be able to purchase defense coverage that is separate from and in addition to the applicable policy limit for indemnity coverage.
To be covered by a typical E&O policy, the claim against the professional must arise out of the professional service provided by the professional to others, typically the professional's client. See Blumberg v. Guarantee Ins. Co. (1987) 192 Cal. App. 3d 1286, 1290. Most E&O policies issued today, however, contain specific policy definitions and exclusions that cabin the scope of activities that constitute "professional services" within the policy's scope of coverage.
Most E&O policies issued today, like most Director's and Officer's (D&O) liability policies issued today, contain various conduct exclusions and claim exclusion that preclude coverage for intentional torts and claims arising from fraud or criminal acts, illicit personal profits, to recover attorneys' fees paid by the client, for copyright or trademark infringement, for securities violations, or for illegal discrimination. Most E&O policies also contain "insured v. insured" exclusions precluding coverage for claims between two or more insureds under the same E&O policy, as well as excluding coverage for breach of contract claims (apart from breach of the applicable professional services contract used by the insured).
Particular professions also generate policy exclusions in E&O policies designed specifically for that profession. An architect professional liability policy typically will have exclusions tailored to the architectural profession that are not contained in attorney, engineer, or physician professional liability insurance policies.