Director's and Officer's Liability Policies (D&O Insurance Policies)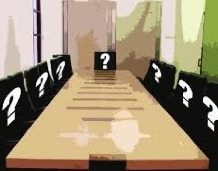 Insurance coverage and bad faith litigator at Mark Anchor Albert and Associates have broad experience successfully handling D&O insurance claims.
Corporate officers and directors face two primary types of claimants: shareholders who sue them in their own right or on behalf of the corporation itself—a so-called "derivative lawsuit"—and claims asserted by third parties, such as the corporation's creditors, suppliers, customers, employees, or governmental entities. Directors and officers may be liable to shareholders for breaching their fiduciary duty, comprised of their duty of care, which is supposed to protect against negligent decision-making, and the duty of loyalty, which is supposed to prohibit self-dealing and other self-interested transactions. In third party litigation, the corporation typically is also a defendant, and there is no conflict between the corporation, its shareholders, and the individual officer and director defendants.
Director's and Officer's liability insurance (D&O insurance) provides coverage for (A) claims against corporate officers and directors (and in some cases employees or other agents) arising from acts or omissions undertaken in their official corporate capacities; (B) liability arising from the corporation's indemnification obligations to its officers and directors, by statute or contract; and (C) claims against the company itself for securities fraud, negligent supervision, or other corporate misconduct giving rise to direct company liability. These three insuring clauses of a D&O policy are referred to as Sides A, B and C.
So-called "entity coverage" under the Side C insuring clause is relatively new. It was instituted at the behest of corporate insureds to avoid complicated and conflict-laden disputes over allocating limited policy funds for defense and indemnification of insured officers and directors, on the one hand, and their uninsured corporate employer, on the other hand. See Continental Cas. Co. v. Anne Arundel Community College (4th Cir. 1989) 867 F.2d 800, 801. Side C coverage is now available for both for profit and non-profit corporations. See Medill v. Westport Ins. Corp. (2006) 143 Cal.App.4th 819, 825-826.
Like the vast majority of Errors and Omissions (E&O) policies, D&O policies are "claims made" or "claims made and reported" policies, providing coverage for claims made and (in the case of "claims made and reported" policies) reported during the applicable policy period. D&O policies typically limit coverage temporally also by imposition of a "retroactive date" that restricts coverage to claims based on alleged "wrongful acts" that occurred after a specific time before policy inception. See TIG Specialty Insurance Co. v. Pinkmonkey.com Inc. (5th Cir. 2004) 375 F.3d 365, 368. These provisions prelude coverage for claims arising out of alleged "wrongful acts" occurring before the "retroactive date" even if the claim is "made and reported" during the applicable policy period.
So-called "related claims" provisions may have the effect of either narrowing the scope of coverage or broadening it. These provisions typically provide that "related claims"—which are based upon or arise out of the same or related facts, circumstances, transactions, or event—are deemed to constitute a single claim for purposes of coverage. These provisions may narrow coverage in two primary ways: first, by providing single claim coverage to two or more related claims, and second, by linking a claim made and reported during the policy period to prior acts that fall outside coverage because they occurred before policy inception or before a policy-established retroactive date. They may expand coverage, on the other hand, by covering claims based in part on acts or events that occurred before or after the applicable policy period. See Genesis Insurance Co. v. Crowley (D. Co. 2007) 495 F.Supp. 2d 1110, 1116-1117.