Coverage Exclusions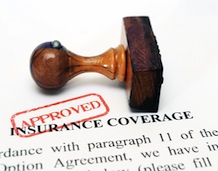 Insurance bad faith attorneys at Mark Anchor Albert and Associates have successfully litigated numerous cases involving purported insurance coverage exclusions, forcing insurance companies to defend and indemnify insureds whose claims were wrongfully denied on the basis of coverage exclusions.
Most insurance policy forms contain provisions excluding or limiting coverage for certain types of claims, and various exceptions or exemptions from the exclusions from coverage triggered by differing circumstances. Exclusions are found in Comprehensive General Liability (CGL) policies, Errors and Omissions (E&O) policies, Director's and Officer's Liability (D&O) policies, and even in facultative and treaty reinsurance contracts. Exclusions typically are targeted to certain categories of risks that the insurance company wishes to exclude from the insurance contract's ambit, such as intentional misconduct (conduct exclusions), war, floods, or pollution, or hazards that are supposed to be covered by other standard types of insurance products. See Essex Ins. Co. v. City of Bakersfield (2007) 80 Cal.App.3d 888, 896.
For example, D&O insurance policies may contain exclusions for claims for losses for dishonest or illegal acts, intentional misconduct, punitive damages, antitrust, price-fixing, restraint of trade, standard setting, credentialing, certification, discrimination, sexual misconduct, claims between joint insureds ("insured vs. insured" exclusion), fines, penalties and matters uninsurable by law, bodily injury, property damage, professional liability, fund handling (e.g., fidelity or bonds), nuclear radiation, pollution damage, employee retirement income security act (ERISA), and injunctions/non-pecuniary suits.
CGL insurance policies may contain many of the same exclusions, as well as excluding coverage for bodily injury or property damage "expected or intended" on the part of the insured; automobile, aircraft or watercraft injuries; and intentional copyright, patent, or trademark infringement and trade secret violations.
E&O insurance policies likewise typically exclude coverage for dishonest, malicious, or criminal conduct, including intentional violations of laws, statutes, regulations, or ordinances; libel or slander (may be available on some policies); illegal discrimination; securities violations; pollution; humiliation, imprisonment, or invasion of privacy; malicious prosecution (sometimes); liability for services provided as a director, officer, or agent of another business, charity or organization named in the policy declarations as a covered insured; bodily harm to any person, including sickness or death; property damage; insolvency; contractual liability (unless the liability would have existed even in the absence of the contract); and punitive damages, penalties or fines.
Some common exclusions in liability insurance policies are the subject of repeated litigation in insurance coverage lawsuits and bad faith actions. Whether or not an insured "expected or intended" injury for which the insurance contract otherwise provided coverage has been the source of repeated controversies, resulting in numerous appellate decisions that are not entirely consistent. While certain insurance companies have cited this provision as a basis to deny coverage for claims alleging intentional misconduct by the insured, most California appellate decisions have distinguished between an intended injury, which is not covered, and an unexpected result of an intentional act. See Richie v. Anchor Casualty Co. (1955) 135 Cal.App.2d 245, 252. Other cases exclude coverage when the insured has acted with a "preconceived design to inflict injury." Clemmer v. Hartford Insurance Co. (1978) 22 Cal.3d 865, 887. Other decisions note that certain acts are so "inherently harmful" that coverage is excluded no matter what the insured's subjective intent or motive might have been. J.C. Penny Ins. Co. v. M.K. (1991) 52 Cal.3d 1009, 1025.