Attorney Malpractice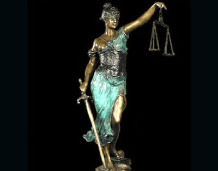 Los Angeles malpractice attorneys at Mark Anchor Albert and Associates have broad experience analyzing and prosecuting claims for professional negligence by lawyers and law firms.
An attorney is negligent if he or she fails to use the skill and care that a reasonably careful attorney would have used in similar circumstances. This level of skill, knowledge, and care is sometimes referred to as "the standard of care." A judge or jury will typically will determine the level of skill and care that a reasonably careful attorney would use in similar circumstances based on the testimony of expert witnesses. Common examples of attorney negligence include:
Missing important deadlines in a lawsuit, such as failing to assert claims before a statute of limitations expires;
Failing to prepare properly for a key motion or for an arbitration proceeding, administrative proceeding, or a trial; and
Disobeying court orders or willfully failing to abide by court rules or statutes.
An attorney breaches his or her fiduciary duties owed to a client if he or she is disloyal, has a conflict of interest, engages in self-dealing or steals or misuses client funds, or puts another client's interests or his or her own interests ahead of the client's interests. Common examples of attorney fiduciary breaches include:
Engaging in business dealings with you without advising you to seek the advice of disinterested, independent counsel;
Failing to disclose and obtain a waiver of a conflict of interest, either financial, social, or otherwise, that negatively impacts the ability of the lawyer to provide undivided loyalty to the advancement of your interests;
Representing other clients whose interests are adverse to yours;
Making improper sexual advances to you, your spouse, or children;
Coercing unfavorable settlements or failing to disclose settlement offers;
Over-billing and fictitious charges; and
Misappropriating or misusing client funds.
An attorney can breach his or her contract with the client for failing to provide the services promised to be provided in the contract. Common examples of attorney contractual breaches include:
Failing to register patents on time or at all;
Failing to record mechanic's liens on time or at all; and
Failing to assert claims or commence proceedings on time or at all.
In such cases, when an attorney's malpractice or other misconduct is manifest, and has resulted in substantial financial losses to a client, Los Angeles litigators Mark Anchor Albert and Associates are willing to bring claims for professional negligence, breach of fiduciary duty, breach of contract, or other related claims, to recover damages for the harm caused to the client.
Examples of representative legal malpractice cases successfully handled by lawyers at Mark Anchor Albert and Associates, involving both transactional malpractice and litigation malpractice, include the following:
In re PCL Construction Co. Legal Malpractice Litigation
In a transactional malpractice action arising from the failure of a major national law firm's attorneys to include a prevailing party attorney's fee and cost provision in a complex construction development contract, we succeeded in defeating a motion to dismiss the case on the basis of mediation confidentiality brought by national defense counsel and achieved a favorable confidential settlement during expedited discovery on the eve of arbitration. See the Complaint.
In re Protron Digital Corp. Preferential Transfer Legal Malpractice Litigation
Acting as Special Litigation Counsel appointed by the United States Bankruptcy Court under a court-approved Chapter 11 Plan of Liquidation and 11 U.S.C. § 1123(b)(3)(B), represented the largest secured creditor of two debtors and the debtors' estates in three coordinated and consolidated adversary proceedings alleging, among other things, transactional and litigation malpractices against litigation and corporate partners of two law firms that aided and abetted preferential transfers of an insolvent consumer electronics distributor. See the Complaint.
In re Limited Liability Company Formation Legal Malpractice Litigation
In a transactional malpractice case, successfully represented the controlling, managing member of a California limited liability company in the precious metals business in asserting professional negligence and breach of fiduciary duty claims against the corporate attorney who formed the company. The corporate attorney had failed to disclose or obtain a waiver of disabling conflicts of interest and conflicted loyalties and had failed to advise the client about the risks of not contracting around the default provisions of the California Limited Liability Company Law.