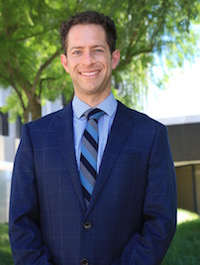 Jason Rothman
Associate Attorney
Professional Background
Jason Whitney Rothman is an Associate Attorney of Mark Anchor Albert and Associates in the Complex Business Litigation Department. Mr. Rothman knew from a young age that he wanted to practice law. After graduating from the University of California, San Diego, Mr. Rothman obtained his paralegal certificate and worked as a paralegal at Finkelstein & Krinsk, LLP, worked at Horton, Oberrecht, Kirkpatrick & Martha, and also worked as a law clerk at other law firms before attending law school. Mr. Rothman's hands-on experience in document management, case administration, and electronic discovery and file organization systems and techniques assist the Firm's efficient and sophisticated management of high-volume document cases.
Educational Background
Mr. Rothman obtained his Bachelor of Science in Sociology from the University of California, San Diego, in 2006. After various years of employment in the legal field, Mr. Rothman was accepted at Thomas Jefferson School of Law. Among other academic honors, Mr. Rothman was a Jefferson Fellow, a Member of the Distinctive Honor Roll, and achieved the American Jurisprudence Award for Contracts Drafting. In December 2014, Mr. Rothman graduated from law school Cum Laude (with Honors), and passed the California State Bar exam shortly thereafter.
Community Involvement
Mr. Rothman shares the Firm's commitment to give back to the communities where it practices law. Among his other community activities, Mr. Rothman is the former Secretary of the Jewish Student Union and has served as a Volunteer Coordinator for the American Red Cross.